Our Team
Guy Fietz – Chief Executive Officer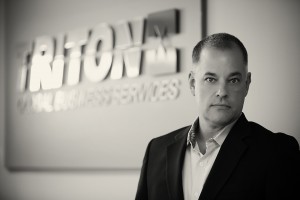 Guy Fietz is the founder of Triton Global. Guy is a known visionary with numerous successful business ventures to his credit. He had the vision to see a gap in carrier billing services and strategically developed a system that addressed this market need. He was instrumental in bringing together a team of qualified engineers to develop advanced processing technologies and a sophisticated software/hardware approach specifically for telecommunications billing systems.
Since launching Triton over 16 years ago he has managed operations and led a successful and sustainable growth initiative. Guy took the company public through a reverse takeover on the NASDAQ OTCBB Exchange where he facilitated a merger with another NASDAQ corporation and remained a public company for several years. Guy then acquired the company back to private status and acquired two other companies to form a cohesive group of niche market companies which has literally gone global.
Guy remains active as CEO and is looking forward to securing a position as a world leader in mobile app billing.
Mark Fietz, BBA, BA – Chief Financial Officer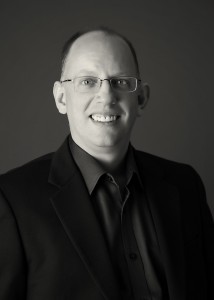 Mark earned a Bachelors of Arts (Economics) from Simon Fraser University in 1991 and managed movie theatres for several years before returning to school. He attained his Bachelor of Business Administration (Accounting) in 1997 with Honours.
His accounting career began with Deloitte & Touche LLP from 1997 to 2002, achieving his Chartered Accountant designation in 2000. Beginning as an articling student, Mark left the firm as a Senior Accountant. While with Deloitte, Mark specialized in audit and taxation engagements of corporate clients, both public and private.
Since joining Triton in 2002, Mark has been instrumental in guiding the company through the dot-com era. He has helped steer the company from being a tightly held private company through multiple mergers with publicly traded companies and then back to a privately held corporation.
Mark has been responsible for all financial reporting, from financial statements and information to parent companies, provincial and federal tax returns, customer-facing statements and billing statements for customers or Carriers (respectively), and contract authorization and management. In addition, Mark has instituted rigorous internal controls, policies, and procedures to ensure the company was Sarbanes-Oxley compliant. Part of these controls included in-depth profitability analyses on a contract-by-contract basis.
Cliff Nywening C.E.T. – Vice President of Operations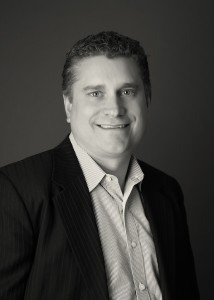 Cliff is responsible for directing the Triton teams of Systems Administrators, Database Administrators and Technical Support Engineers, which provide technical support and maintenance to our customers on all applications critical to their day-to-day operations, as well as to internal groups including Product Engineering, Product Management, QA and Sales. He has direct responsibility for the management of all Triton technology infrastructure including IVR, data switch platforms and reporting and analytics engines. Additionally, he directs all procedures, processes and interactions related to customer implementations from concept development to production.
A Graduate of DeVry University, Cliff has over 17 years experience in the telecommunications industry in a broad range of globally focused technical and applications roles. His knowledge and skill embraces carrier networks, customer premise equipment including Cisco, Nortel, Avaya, Siemens and Mitel and IVR integration and programming.
He has served as a prime in Product Management roles leading and directing TDM, SIP and Broadband Wireless integrations, translating customer requirements into a wide range of technology implementations.
Cliff served on the Board of Directors of WITEC, Alberta's innovative wireless and technology association.
Cory Wu – Senior Developer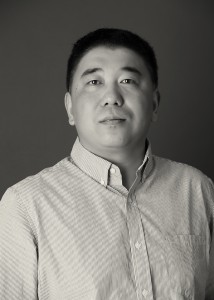 作为Triton 公司的高级系统开发人员,Cory 主要负责公司内部和外部客户基于IVR/IVVR系统的设计、开发、测试、实施和维护。因为他具有高度专业知识,先进的构思和设计,完善的建模和解决方案方面的技能,所以在他给我们公司的客户提供相关业务流程,系统架构和产品编码的工作过程中,这些技能和品质确保了为我们的客户提供高品质和可持续发展的产品和服务。
他有超过8年的软件开发设计经验,主要工作包括UI设计,数据库建模和维护,系统架构设计,系统开发和测试,数据分析等。他具体的实践知识和经验包括ERP, CRM, CMS, WMS, DSP, B2B 和 OA系统的设计和开发等。现在,这些系统正在被很多公司和行业使用。
他毕业于University of Tianjin (China) 并且取得了软件工程的硕士和学士学位。他有着基于面向对象的设计,多层次分布式的软件系统架构,面向服务的软件架构等的扎实知识和丰富经验。
在加入Triton 公司前,Cory 在中国的一个跨国能源公司工作。
As Triton's Senior Developer, Cory is responsible for designing, developing, testing and implementing all program software developments related to customer applications and supportive company infrastructure including IVR/IVVR. A highly disciplined professional, capable of conceiving, modeling and scaling solutions for clients with associated process flows, architecture and coding which ensure high quality sustainable products and services for our client base.
His over 8 years' experience includes UI design, database modeling and implementation, systems architecture, coding and data analysis. Cory's practical knowledge includes designing and developing ERP, CRM, CMS, WMS, DSP, B2B and OA systems used in a wide variety of industry sectors.
He was educated at University of Tianjin (China) where he received a Master's and Bachelor's Degree in Software Engineering. He has solid knowledge and rich experience on object oriented analysis, design and programming, multi-tiered, and distributed software system architectures and service-oriented architecture.
Prior to joining Triton, Cory worked for an international power company in China.