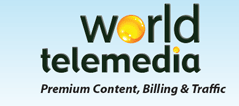 Triton Global will be attending this event and is currently scheduling meetings with Mobile and Fixed Line Payment Providers, Premium Service Providers, Interactive Media Companies and Content Publishers.
During our meetings we will be focusing on our direct carrier billing product, "Pay by Phone" which provides Triton clients with web, WAP and in-app payments In Canada.
Pay by Phone is a fully "white label" service and so clients are assured of full brand protection. A single integration allows access to almost 25 million mobile subscribers in Canada with unprecedented consumer conversion rates.
Our premium Fixed Line service is also a complete "white label" solution which allows access to more than 20 million fixed line subscribers.
All traffic is carried on our own private coast-to-coast network and we offer complete transparency with 24/7 secure access to our online reporting platform where you can view all transaction in real time. We also manage all carrier relations and customer service on our client's behalf.
Schedule a Meeting
To schedule a meeting please fill in the email form below and we will respond as soon as possible.